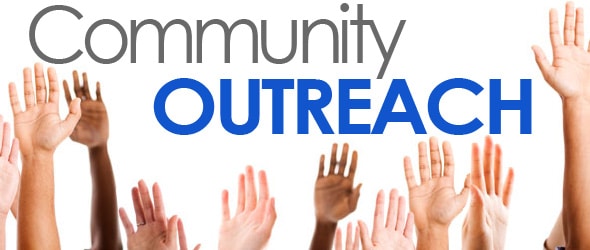 Operation H.O.P.E
The Hope medical and dentistry clinic is expanding its services to our community, and since its birth in 2009, 1,000 non-insured and low-income patients have been served through our medical and dentistry clinics. The clinic provides these services to these patients at no financial charge. However, patients seen at our clinics are expected to pay it forward by doing something good for someone else in the community. The patient must write what they did and send it back to Operation H.O.P.E., Inc., within 30 days of their visit. This pay-it-forward approach helps to eliminate the idea of anyone trying to take advantage of free services. And it gives that person receiving our help a sense of responsibility and a feeling of dignity when they give back to their community.
If you would like to help or are interested in Operation H.O.P.E., please visit their website at http://www.operationhopeinc.com for more information.
Bighorn Football
The Bighorn Football program works with underprivileged children to give them an opportunity to participate in youth sports. On the field, they stress fundamentals and teamwork. They teach the children how to play each position and explain how that position affects the team. Not only do they teach the position and explain why it's important, but they also explain how to play the position properly and to have fun. Off the field, they work on individual growth.
Their services include:
Teaching the fundamentals of the game of football
Develop leadership and teamwork
Mentoring both on and off the field
Educational tutoring programs
These are not just coaches; they are mentors and role models, as well as tutors when necessary. They want to provide direction not only on the field, but also in life. If you would like to help or are interested in Bighorn Football, please visit their website at http://www.bighornfootball.com for more information.
Community Sponsorship
BDG believes in supporting the Las Vegas community. Over the years we have sponsored many local sports teams, high school programs, and large nonprofit organizations. Check out our Facebook page at http://www.facebook.com/BostonDentalGr to keep up with our most recent community involvement.