Across the United States, tooth decay is significantly more common among children than other well-known childhood ailments such as asthma and hay fever. In Nevada, the incidence of dental caries (the medical term for tooth decay) among children is even higher than the national average.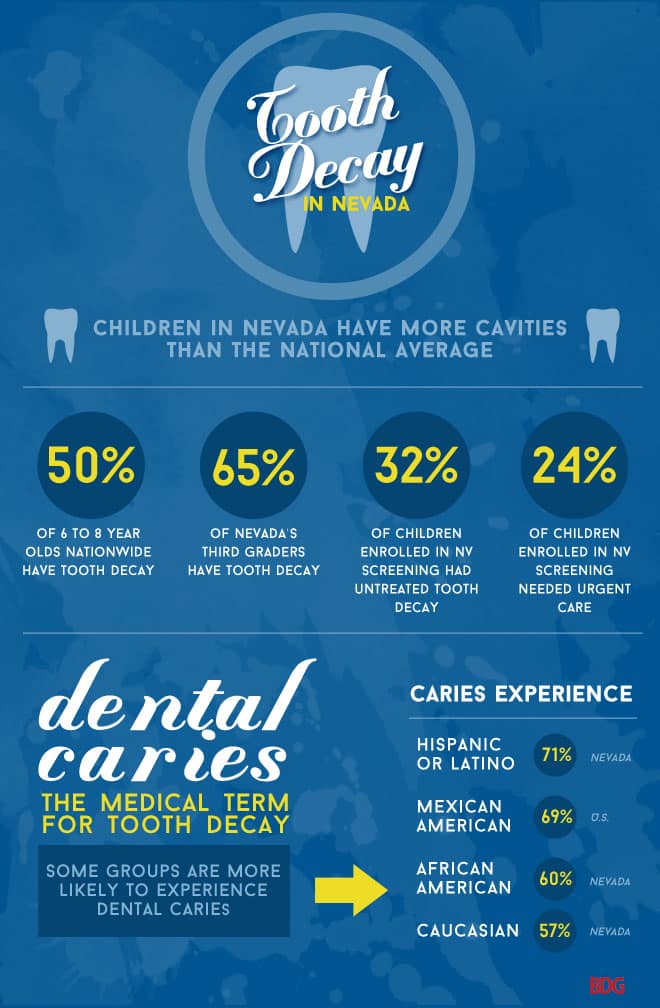 What are dental caries?
Tooth decay results when the mouth's bacteria produce acids that cause mineral loss in the teeth's hard substances, dentin and enamel. Left untreated, tooth decay can lead to poor tooth function, compromised structure, unappealing appearance, infection, pain, and even the loss of teeth.
How common is tooth decay among Nevada's children?
According to recent statistics, nationwide, 50% of children aged six to eight experience dental caries, compared to 65% of Nevada third graders. Additionally, the percentage of Nevada children aged three to five with tooth decay in their baby and adult teeth was more than four times higher than the goal Healthy People established in 2010.
There's even more bleak news about the state of oral health among Nevada's youngsters. A 2007 screening of Head Start enrollees found that 54% of the kids enrolled exhibited tooth decay; the dental caries were untreated in 32% of the children, and urgent care was needed in 24% of the cases.
Who is most likely to experience tooth decay?
Tooth decay is not distributed evenly throughout the country or state. Statistically speaking, certain demographics are more likely to have dental caries and less likely to have their tooth decay treated. Such groups include African-Americans, Mexican-Americans and individuals of Hispanic or Latino descent. These groups exhibited more dental caries among children and had more incidences of tooth decay being untreated or resulting in the need for urgent care.
How can I protect my child's teeth?
In addition to proper brushing and flossing, regular cleanings and exams from your local dentist are your best defense against more serious problems down the line. If you don't have insurance, find a dentist in Las Vegas who offers flexible payment options with no insurance required. A good dentist will work with you to find a way to provide the care your child needs.
Poor oral health can lead to a variety of other health issues including heart disease, pregnancy complications, and even difficulty concentrating. To learn more about oral health, or to find a dentist in Las Vegas, contact BDG at (702) 388-8888.
If you liked this post, you might also like: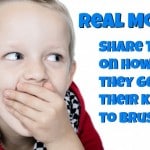 Mom Tips: Mothers Share Their Secrets on How to Get Kids to Brush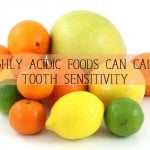 Ouch, My Teeth are So Sensitive! 6 Possible Reasons Why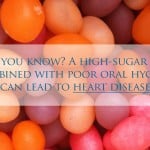 Study Finds Poor Oral Hygiene and Junk Food Can Lead to Heart Disease
Comments
comments