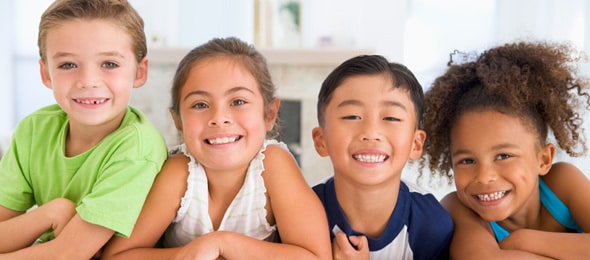 Here at BDG, we pride ourselves on "lifetime" care. We love children and even have special pedodontists who specialize in children's dentistry. That is why you should trust us when looking for a pediatric dentist in Las Vegas.
Please enable Javascript to watch this video
Services for Children Include:
Cleanings twice a year
Exam and x-rays once a year
Fluoride
Education on proper oral hygiene
Sealants – This is a great method to help reduce the chances of a child getting cavities. Certain children, as a result of genetics or diet, have a propensity for cavities. However, candidates for sealants don't necessarily have to have a prior history with multiple tooth cavities.
Stainless Steel Crowns (SSC) – These crowns probably represent the best kind of restoration when a decayed baby molar is encountered. SSCs have a good track record of preventing additional decay until the shedding of the primary tooth.
Extractions – These are performed in the event that the tooth has an abscess or can't otherwise be properly restored.