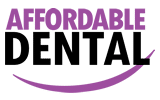 Welcome to Northwest Las Vegas Location
Affordable Dental II – Ann and I-95
5590 Painted Mirage Rd #140-150
Las Vegas, 89149
P: (702) 450-8888
F: (702) 450-8889
Website: www.BostonDentalGroup.com

*Individually owned and operated

Working Hours:

Mon – Wed: 8am-7pm
Thurs – Fri: 9am-5pm
Sat: 9am-3pm

 Dr. Don Tiburcio

Dr. Tiburcio attended the University of California at Riverside where he received his undergraduate degree in biology. He then spent the following two years as a chemist before deciding to pursue Dentistry. Dr. Tiburcio received his doctorate from New York University College of Dentistry in 2007.
Dr. Tiburcio is dedicated to advance, postdoctoral study and provides his patients with a gentle, caring, comprehensive approach to oral health. He believes in providing state of the art, relationship-based, comprehensive care that is tailored to fit into the lives and budgets of his patients.
On his free time, Dr. Tiburcio likes to spend time with his lovely wife and three children.