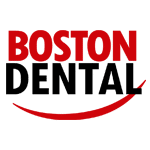 Welcome to South East Las Vegas Location
Boston Dental – Anthem Highlands
2870 Bicentennial Pkwy #120
Henderson, NV 89044
Phone: 702.522.2277
Website: www.BostonDentalGroup.com

*Individually owned and operated

Working Hours

Monday: 10:00 am – 6:00 pm
Tuesday-Friday: 9:00 am -5:00 pm
Saturday by appointment

Dr. Jon-Christopher Rosales

A Nevada native, Dr. Rosales was born and raised in Las Vegas. He attended the University of Nevada, Las Vegas where he received both his undergraduate degree in biology and his degree of Doctor of Dental Medicine.

Dr. Rosales's passions include cosmetic dentistry and oral surgery, but is very skilled in all aspects of dentistry. He remains up-to-date in the latest technologies and advancements in the field and utilizes laser treatment in his office, as well as Invisalign, an alternative to conventional braces.

Certification/Professional Memberships

University of Nevada, Las Vegas School of Dental Medicine – Doctor of Dental Medicine
American Dental Association
Nevada Dental Association
Southern Nevada Dental Association

Nikosha Folk

Dr. Calvin Heinrich

Dr. Heinrich has decades of experience in the clinical practice of orthodontics. He received his dental degree (D.D.S.) from Temple University, served two years in the U.S. Air force as a dentist and then received his master's degree (M.S.D.) in orthodontics from Saint Louis University, which is very well known for its strong clinical program in orthodontics. Dr Heinrich's master's thesis in orthodontics was selected for nomination for the Milo Helman Award which is an annual award presented by the American Association of Orthodontists for outstanding research in the field of orthodontics and dentofacial orthopedics. He received his American Board of Orthodontics certification in 1984. Dr. Heinrich is a member of the American Dental Association, the American Association of Orthodontists, the International Association of Orthodontists, the Nevada Dental Association, the Orthodontic Education and Research Foundation and various other dental and orth

He and his wife Claire have three children. His personal interests include water and snow skiing, golf and radio control airplane flying.odontic organizations. While practicing in Pennsylvania Dr. Heinrich served as president of his local dental society and he was a representative of his state district to the Pennsylvania Dental Association. Dr. Heinrich teaches at the UNLV School of Dental Medicine Advanced Education in Orthodontics and Dentofacial Orthopedics Residency Program. He teaches the latest techniques and procedures to the residents in that program and, of course, he uses those advanced procedures to treat the patients at Nevada Orthodontic Care. Dr. Heinrich puts great emphasis upon continuing education in the orthodontic field and he attends an abundance of continuing education courses each year. He truly enjoys the practice of orthodontics and interacting in a friendly and supportive manner with patients.